Buy Art Deco Items from Decolish
---
---
If  you've decided to buy Art Deco treasures for your collection or to furnish your home, you've come to the right place.
You can buy from Decolish in various ways on this site.  From my own store, from me on eBay (scroll down for listings), from my bookstore, or from my affiliate partners.  There is something for everyone!  And it all helps me to keep this educational site going.
Thank you for your support.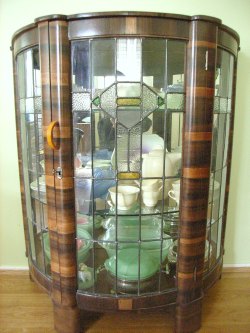 Did you know that by buying vintage items, you are not only helping to save the planet by recycling, but also by reducing the amount of new items that need to be manufactured.  Imagine how many mirrors, lamps, chairs, ornaments, and glassware you can prevent from being made new by re-using the gorgeous paraphernalia that evokes the days of our grandparents.  


In my opinion, most of the vintage wares we see around were made to last, and if they are still good enough to use today, they've already lasted 70 – 80 years and are certainly going to see us through our lifetimes.  I love being surrounded by objects that have absorbed the history of our ancestors and seen days that we can only dream about.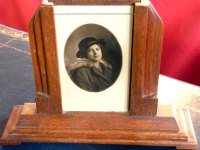 On Decolish, you can learn about the history and manufacture of Art Deco collectables and learn how to buy Art Deco stuff which will delight you and also be a great investment.  

Worried about buying online? – Don't be.  I've been doing it for years and it's a thrill.  Just be careful to read the small print, and delve into people's feedback.  If they've sold lots of items and have good feedback you can feel pretty safe.  If you pay with Paypal too, you get added peace of mind with their insurance options.  But be sure to invest in registered postage with tracking, otherwise you won't be covered.  You can find out lots more about all that sort of thing if you click here.
Most of the pages on Decolish have links to items from our partner networks, for example, posters and prints from Art.com, books from Amazon. I have chosen the best products I can from reliable sources.  I receive a small commission if you purchase from any of our partners, which helps me to keep this site going.  
Here are just a few suggestions of pages where you might like to start your search for wonderful Art Deco things to buy. Or have a look at the tabs on the left hand navigation bar for lots more - including mirrors, lamps, and wallpaper through the interior design section.  Happy browsing, and don't forget you are helping to save the planet!

Collecting Original Art Deco Posters
Art Deco Prints - for original prints
Art Deco Dogs - for Doggie Posters, Jewelry and more!
Buy Art Deco from Decolish
I now have my own online store, where I sell mostly jewelry - Bakelite and Art Deco, and a new line of collectable, vintage inspired plastic jewelry by Erstwilder.   Check out the store here.  
Erstwilder Meow at Midnight

Buy Direct from Decolish on Ebay
From time to time, you can buy Art Deco items from Decolish on Ebay Australia direct from this page. My ebay name is 950lesley. 

These are a few of my 100% positive feedback comments:

"Great communication, super speedy shipment from AU to US----great packing, too!"

"Very efficient fast friendly service, Very good communication, Excellent seller"

"easiest shopping ever"

"Absolutely beautiful!!!! Love it!!!! Top seller!!! AAA+++"

"lesley is an excellent, trustworthy e-bayer who sells beautiful things!"

The following items (First Box Only) are available from me (950lesley) on Ebay Australia right now.  If there's nothing available, have a look at the general listings below from USA, UK or Australia.  

Decolish Home
>
Art Deco Style
> Buy Art Deco
---

Etsy has a surprisingly good range of Art Deco furniture, interior decor, jewellery and Bakelite.  Click the banner to explore.  
---
Join our Facebook Page so you never miss a thing!

---