Art Deco Cinemas,
Picture Palaces and Movie Theaters
Old Art Deco cinemas are probably the most enduring type of Art Deco buildings we still have.  Every city and town seems to have a faded old theater to remind us of the age of the silent movie and the first talkies. Though few are still used as movie houses now, and sadly a lot of them are empty and waiting to fall down.
More movies were made in the 1920s and 1930s than at any other time in history. 
By 1920, more than 20,000 movie palaces had been built in the USA, as the movies were the most popular form of entertainment.  In New York, the Roxy theater was built in 1927 to accommodate 6,200 film-goers.  It was the greatest movie theater in the world, until the Radio City Music Hall opened in 1932.  


The escapism of the movies appealed to everyone, and crowds of swooning women would gather outside the movies of Rudolph Valentino.  The glamour of stars such as Clara Bow and Greta Garbo inspired flapper fashion, the screen goddess look and even the way girls wore their makeup.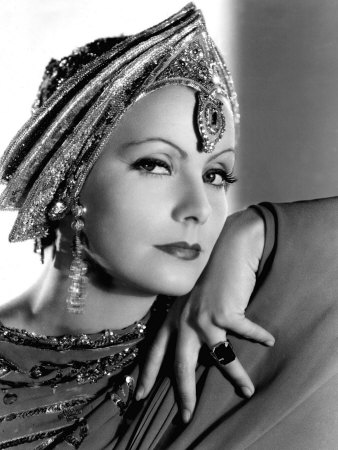 Mata Hari - Greta Garbo - 1931. Buy as a Poster

Many Art Deco Cinemas Need Restoration

Sadly many of the old Art Deco theaters are in a sorry state nowadays.  Sydney where I live has a few.  The Hayden Orpheum at Cremorne is a wonderful example and is in fabulous condition. 
Here are a few photos of it, inside and out: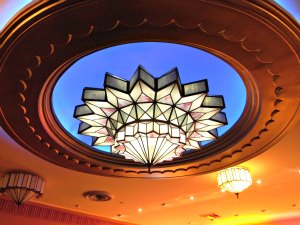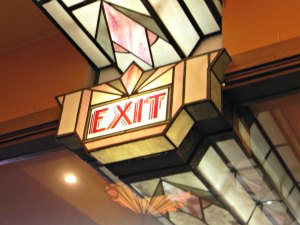 Gorgeous Art Deco font in the Exit Sign. Ceilings with amazing chandeliers.  Stunning Art Deco Statue in the Lobby. 

Others are not in such good condition, - at least the Collaroy Cinema on Sydney's Northern Beaches is still used as a picture house, though it is in dire need of a coat of paint. Perhaps this page can help celebrate these lovely old buildings and encourage those who can to renovate them and keep them for future generations to enjoy. 

Collaroy Cinema, Northern Beaches, Sydney
So let's see if we can find as many forgotten and not so forgotten Art Deco picture palaces around the world and share them on these pages.
Here's another one from me to get us started. 

Ritz Cinema, Port Macquarie, Australia
Is there a lovely old Art Deco cinema or movie theater in your town?
Why not share its story with us? Does your town have a gorgeous old building that used to be a movie theater? Is it in need of a bit of TLC or has your community beautifully renovated their picture palace?

Has your local cinema been converted for use as something else fabulous, or does it need a campaign to rescue it?

Have you visited a great Art Deco cinema on your travels?

Share your stories here, you can upload one or more photos and your story will appear as a new webpage on Decolish. If you enter more than one photo, they will appear as thumbnails, but can be clicked on to see the larger image.

Are you involved in a campaign to save your local Art Deco Cinema? Include the link to the campaign, and I will convert it to a clickable link so we can all help save another bit of history.

Stories from other visitors to Decolish.....
Click below to see contributions from other visitors to this page...

Decolish Home
>
Art Deco Architecture
> Art Deco Cinemas
---
---
Join our Facebook Page so you never miss a thing!

---