Edward Mcknight Kauffer - Painter, Poster Artist and Rug Designer

---
Some links from this site lead to third parties who pay us a commission if you buy something.  This allows us to keep providing the information on this site free of charge! 
---
Edward Mcknight Kauffer was born in the USA, but persuaded to travel by an esteemed Professor called McKnight whose name he adopted. 
He lived in Britain from 1914 – 1940 where he became the most well-known poster artist and a member of the intellectual Bloomsbury Group.  He was primarily a painter until 1921, when his work as poster designer and graphic artist  took off.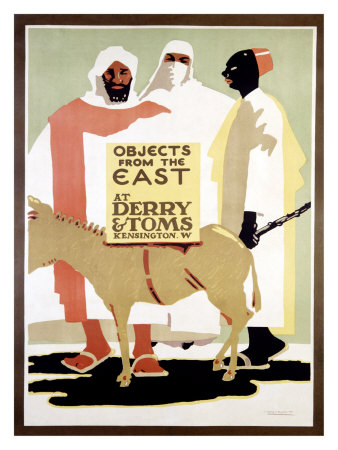 Objects from the East

London Underground Posters

He was commissioned by the forward looking Frank Pick of the London Underground to produce posters for rural places like Watford and Reigate to encourage people to take day trips.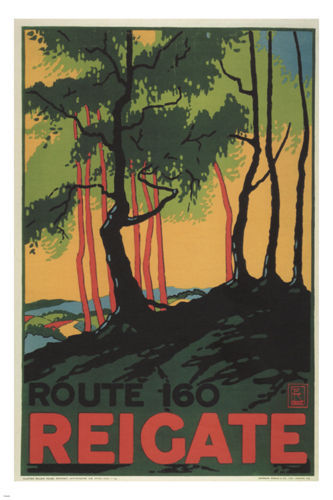 Iconic Works

Although many of these posters tended to be simple stylised depictions of the countryside, advertising the destination as much as the mode of transport, one of his most famous posters entitled  "Power, the Nerve Centre of London's Underground" is a very bold and gritty statement with a clenched fist firing a lightning bolt.  

His other major employer was Shell Petroleum for whom he designed bold images of Stonehenge and the New Forest with the caption, "See Britain First on Shell". Although many of his images of the countryside were pretty and bucolic, there was a dark, brooding and mysterious side to some of his posters.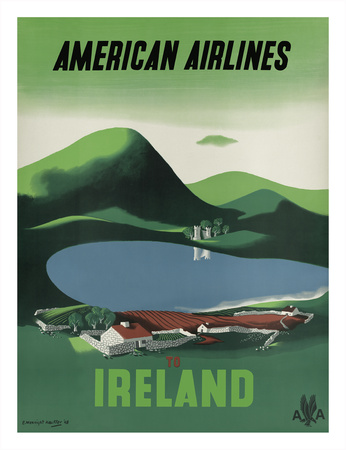 Ireland - American Airlines
He also designed a striking poster for the film Metropolis in 1926 which is at the Museum of Modern Art in New York.

By the mid 1920s he was so well known as a poster artist that a retrospective exhibition of his work was held in 1925 where 56 of his best posters were displayed. 

His other great love was rug designing which he did for many years, alongside his wife Marion Dorn, the well-known rug designer. 

In later life, he experimented with photo-montage techniques and even collaborated with Man Ray. 
Collecting Mcknight Kauffer

McKnight Kauffer is a great artist to collect.  He isn't quite as well-known as other poster artists, so prints of his marvellous works can still be very affordable as you'll see from the listings below. 
Frame a couple on your wall, and you'll have something really Art Deco and stylish not many people will have seen before. 
Check out his posters, prints and more on Etsy by clicking on the banner below. 

Etsy has a surprisingly good range of Art Deco furniture, interior decor, art and prints, 1920s and 1930s fashion, accessories, jewellery and Bakelite.  Click the banner to explore.  
---
---
Join our Facebook Page so you never miss a thing!

Decolish Home
>
Art Deco Posters
> Edward McKnight Kauffer

Like this Page