Art Deco Weekend Napier
---
Some links from this site lead to third parties who pay us a commission if you buy something.  This allows us to keep providing the information on this site free of charge! 
---
The Annual Art Deco Weekend Napier is a must for all Art Deco fans.  I went a couple of years ago so I'm sharing lots of wonderful photos and videos on the following pages.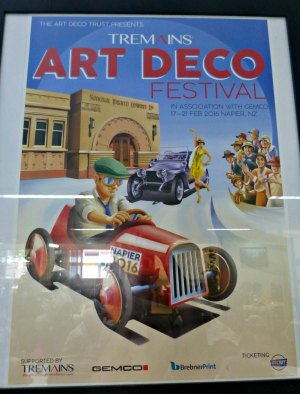 Festival Poster 2016
Napier in New Zealand is the world's most complete Art Deco town and celebrates its heritage every year with a spectacular programme of events, fairs, dinners, dancing and vintage car rallies. 
Read about how the town was rebuilt after an earthquake in 1931.

If you're an Art Deco fan like me, imagine a place where every building was built in the 1930s, vintage cars and buses adorn the streets and the shops and cafes are all Art Deco inspired.
It is just like stepping back in time. 

On top of that, every year, at the Art Deco weekend, you can step back in time, wear the fabulous fashions of the day, dance to the music of the jazz age, go on picnics, and have a ball!
Dancers Showcase at the Sound Shell, Napier
Check out the video of the Dancers Showcase here. 


Art Deco
W
eekend Napier is
Held Every Year in February
The dates for the next few years are:  
February 17 - 21, 2021
February 16 - 20, 2022
Book early as people book their hotels for the next year as soon as the Festival ends. 

The fun activities include dinners and dances where you dress up in 1920s and 1930s costumes, bathing belle beauty contests, picnics, steam train rides, concerts and much more.  You need to plan ahead as lots of events get sold out months in advance.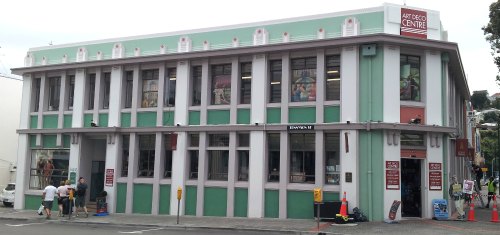 The Art Deco Centre, for Bookings and Tours

What to Wear at Napier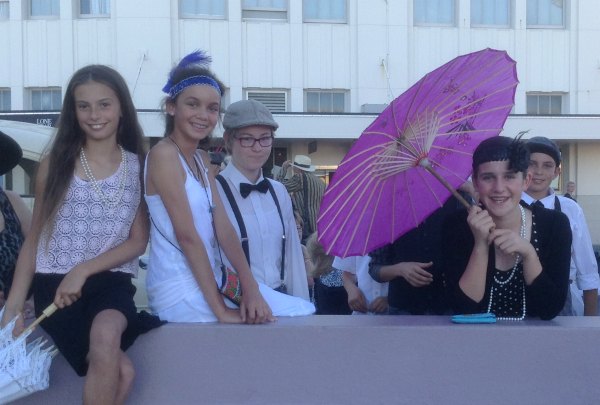 All ages join in dressing up
Everyone gets dressed up at the festival from tiny tots to grandmas.  The whole town is like one big fancy dress party for 5 days.  If you're in modern dress, you stand out like a sore thumb.  Quite an incredible situation. 

Check out photos of the outfits people wear and how to put together an ensemble for Napier here

So successful have these events been, that they've now got a DIY Deco weekend in July too. 
The future dates for these are: 
Art Deco Winter Weekend Dates: 
Do let me know know if you're going and share your photos on our Facebook page!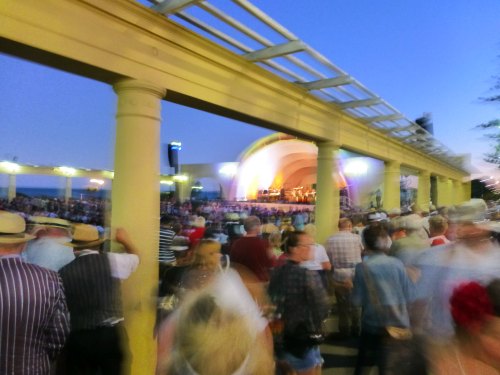 Dancing to the Big Band at the Sound Shell
Check out the video of the Big Band Party

Share your photos of Deco Fashion Fun!
Find out more about the Art Deco Weekend programmes
Can't make it in February?
The Art Deco Trust in Napier also has a year round programme of guided walks through the most complete Art Deco city in the world. 
You can also book a vintage car or bus tour if you prefer to savour the atmosphere of the vintage transport of the twenties and thirties.
Check out my video of the vintage automobiles on display at the Art Deco Weekend.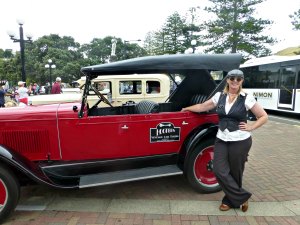 Vintage Car for Hire!
Art Deco Trust Napier - Walks and Tours

Etsy has a surprisingly good range of Art Deco furniture, interior decor, art and prints, 1920s and 1930s fashion, accessories, jewellery and Bakelite.  Click the banner to explore.  
---
---
Join our Facebook Page so you never miss a thing!


Like this Page