Art Deco - Antiques of the Future

5 Reasons to Invest Now
---
Some links from this site lead to third parties who pay us a commission if you buy something.  This allows us to keep providing the information on this site free of charge! 
---
Invest in gorgeous Art Deco collectables now, and they are going to become the Antiques of the Future.
Antiques strictly have to be 100 years old.  The rich design of the Art Deco period (1920s/1930s) has seen a revival in popularity since the 1960s when it was named as a style, and hasn't gone out of fashion since. 

1.Grab an Art Deco Bargain
Items from the 1920s and 30s are still emerging from people's attics and in house clearances, and because they are not strictly antiques yet, its still possible to pick up a bargain at a garage sale or auction, and these great design classics can only go up in value.  Look for stylish, geometric design and good condition.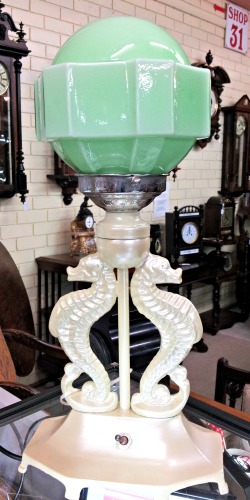 2. Great Design Never Goes Out of Fashion
Although Art Deco went out of fashion for a short while in the 1950s, the 1960s saw a huge revival in its popularity and its never been out of fashion since. 
Influenced by the machine age of new inventions in the home and transport, it still manages to look modern 80 or 90 years on.  Art Deco "antiques" blend beautifully with the minimalist designs of today and so will add style to any interior.  Go to the interior design section on this site to find lots of information on decorating including wallpapers, lighting, mirrors and decorative furnishings.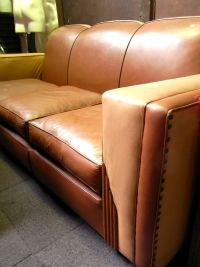 3.Choose From a  Huge Range of Art Deco Antiques
Art Deco influenced every aspect of life, from the kitchen to the living room, to the bathroom.  Art Deco posters for transport, day trips, fashion, toothpaste and concerts add a dramatic touch to the modern wall. Glassware, jewelry, fashion, Bakelite, there is a collecting area to suit everyone in Art Deco "antiques" of the future.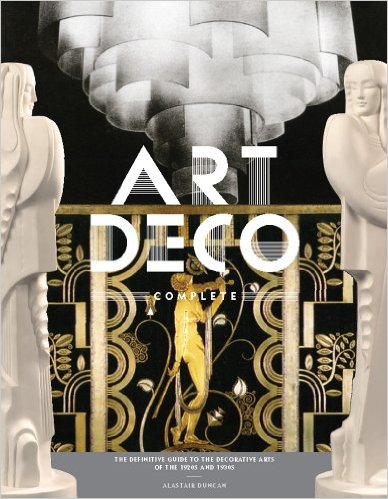 Art Deco Complete - Buy Book Now


4.Excellent Quality of Materials
The Art Deco age saw a wave of industrialisation which gave manufacturers new and durable materials to make their wares. 
Materials such as Bakelite, chromium and steel have stood the test of time and mean that antiques from the Art Deco period will last well into the future.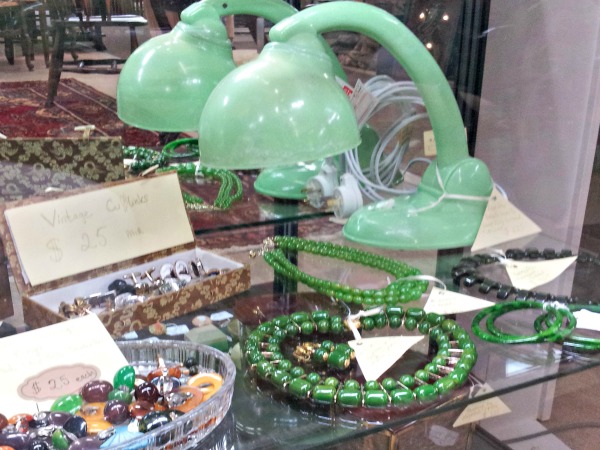 Bakelite Items
5.Art Deco is Just DECOLISHious!
Whether from the roaring twenties or the difficult years of the 1930s depression, Art Deco design just has to be the most striking, fabulous, rich, exotic style of the 20th Century. 
Its so easy to develop a passion for Art Deco antiques, in whatever area you choose.  Pick up a stylish cocktail shaker, or a colourful Bakelite box with parallel lines and a ziggurat pattern and you're on your way to a collection you'll love and which has investment potential. 

To learn about any of the collecting areas of Art Deco "antiques", just choose a category from the navigation bar on the left hand side. 
Or look at the general offerings from Etsy below to see what takes your fancy.
Decolish Home
>
Art Deco Style
> Art Deco Antiques

Etsy has a surprisingly good range of Art Deco furniture, interior decor, art and prints, 1920s and 1930s fashion, accessories, jewellery and Bakelite.  Click the banner to explore.  
---
---
Join our Facebook Page so you never miss a thing!


Like this Page