Art Deco City - Where's Your Favourite?

---
Some links from this site lead to third parties who pay us a commission if you buy something.  This allows us to keep providing the information on this site free of charge! 
---
An Art Deco city to me, is one where there is a good range of Art Deco architectural landmarks.  Of course some immediately spring to mind, such as New York, Miami Beach or Chicago in the USA, Shanghai, or Napier in New Zealand.

The skyscraper style was the one which took over the major American cities in the late 1920s, whereas in Europe its more common to see streamlined designs on houses, factories or cinemas.

Art Deco in Sydney, Australia

Sydney has quite a lot of Art Deco Buildings and these are celebrated along with all the Art Deco architecture in Australia in a fabulous book called A Spirit of Progress: Art Deco Architecture in Australia by Patrick van Daele and Roy Lumby.  
In this book, there are photos from all over Australia, including cafes, bars, hotels, public buildings and many theatres and picture houses.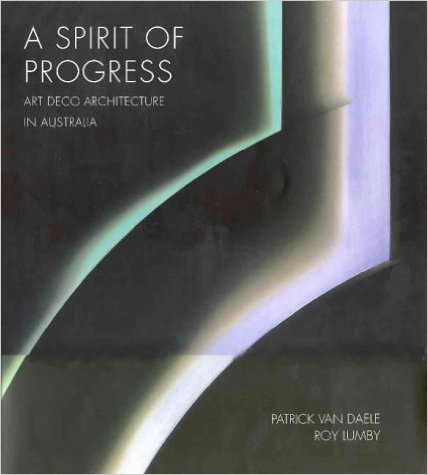 Buy Now from Amazon
As well as the more famous landmarks like the Luna Park entrance opposite the Harbour Bridge in Sydney, there are Art Deco buildings hidden in small towns all over Australia - little places like Moree, and even tiny Scone in the Hunter Valley has a poor neglected Art Deco gem on its high street - pictured here below.  At least there are plans by the council to renovate this one.  It'll be nice to see it when it's done.  


So where is your favourite Art Deco city?
Have you been on holiday somewhere and been impressed by the chic buildings or interiors? 
Why not share your experiences here with us on Decolish?  I recently went to Tasmania and was surprised by the number of Art Deco buildings there.   I've done a page below on my trip to Tassie, to show you how you can make your own page on Decolish, just by entering your story and pics into the boxes below. 
Have a look at my Tasmanian adventure below, and then share your best photos with other Art Deco fans here on Decolish.

---
What Other Visitors Have Said
Click below to see contributions from other visitors to this page...

Art Deco Napier

My friend Fiona from London sent me these photos recently of her trip to Napier in New Zealand. This town has the largest group of Art Deco buildings …
The Regal Theatre Wells, Somerset, UK

The Regal Theatre was built in 1935, the building is thought to be the best work of its architect Ernest Roberts. It was built to double as a theatre and …
Art Deco Hobart Not rated yet
Recently, I was lucky enough to be sent to Hobart in Tasmania for a meeting. Wow, what a great opportunity. Only having been in Australia for 7 years, …
Decolish Home
>
Art Deco Architecture
> Art Deco Cities

Etsy has a surprisingly good range of Art Deco furniture, interior decor, art and prints, 1920s and 1930s fashion, accessories, jewellery and Bakelite.  Click the banner to explore.  
---
---
Join our Facebook Page so you never miss a thing!


Like this Page