Art Deco 89 Jewelry -
My Latest Discovery!

---
Some links from this site lead to third parties who pay us a commission if you buy something.  This allows us to keep providing the information on this site free of charge! 
---
Art Deco 89 Jewelry is my latest discovery!  In fact I really can't understand how I never came across it before.  After all, Elizabeth Taylor had some in her collection. 
Maybe it's because this high class company only lasted one year.  A shame really considering this jewelry is GORGEOUS!  But the short period of its manufacture means that it is now pretty rare, which probably explains why I'd never seen any.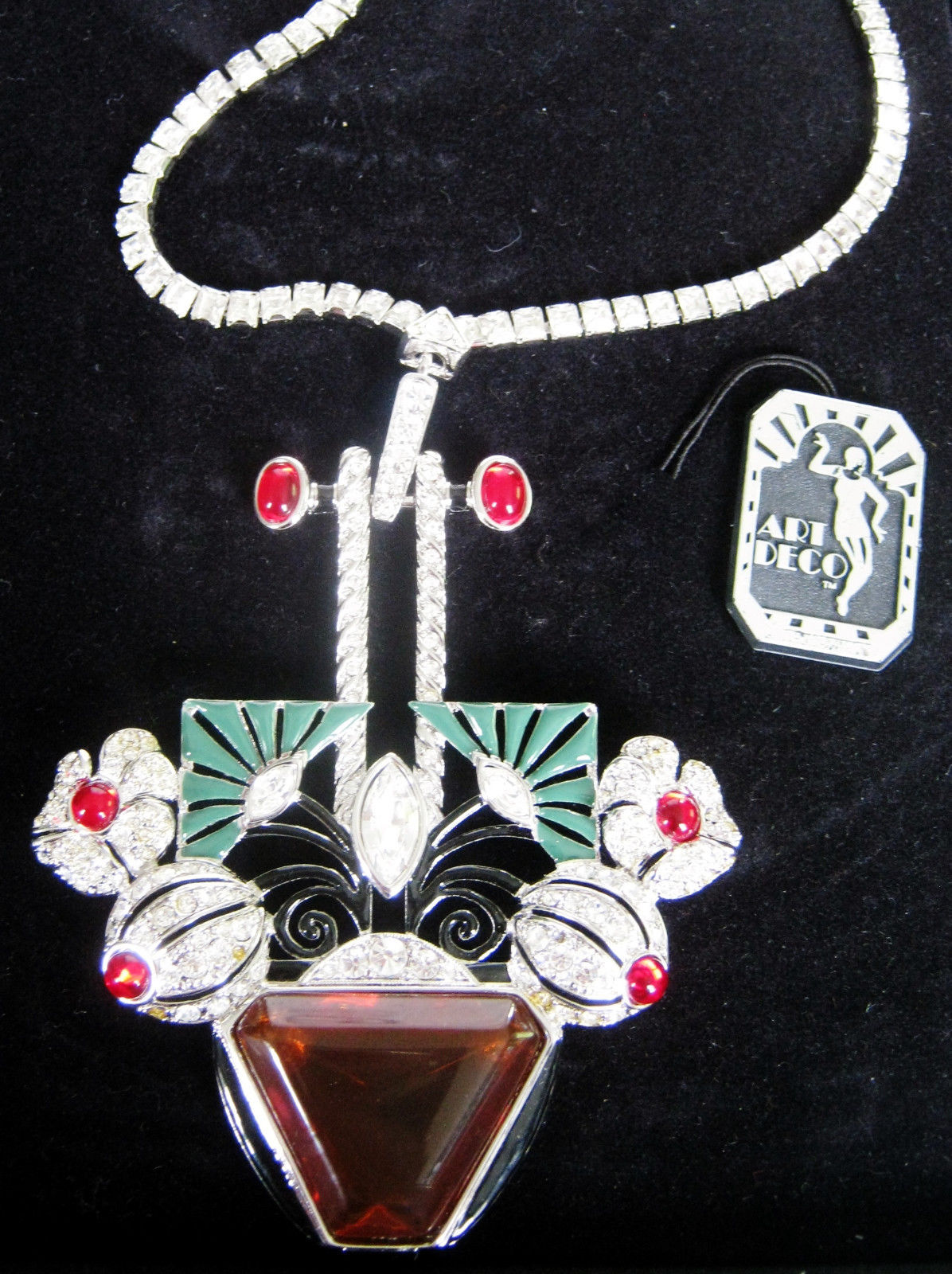 Necklace with Original Tag, Photo by Kathy Flood
In 2011, Christie's auction house sold off a huge collection of jewellery belonging to Elizabeth Taylor, including an incredible pair of earrings marked Art Deco 89.  They are silver-plated with simulated coral and black enamel.  Would you believe they went for $14,400! (The bracelets, by the way, are Lucite and described as after the style of Hattie Carnegie). 

Fortunately, their jewelry is normally more affordable than that, so long as it hasn't been owned by one of Hollywood's legends.  You can find brooches starting from about $200.  I've put in some current listings at the bottom of the page.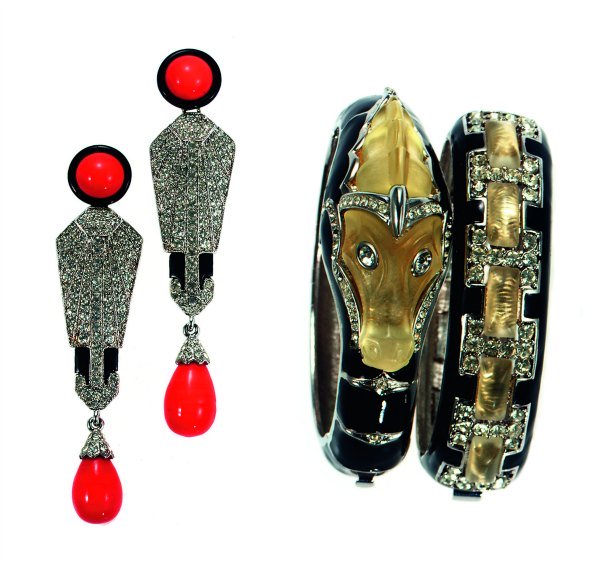 Elizabeth Taylor's Art Deco 89 Earrings with Bangles after Hattie Carnegie. Photo by Christies Images Ltd 2015

The Art Deco Company Inc.

So what's the story?
Larry Joseph, who was the owner of the Hattie Carnegie Company in the 1960s and 1970s, set up a new company in Rhode Island in the 1980s to make the most of the Art Deco Revival.  He had been lucky enough to obtain the rights to a lot of fabulous old Art Deco designs.  (OK, I'm now really jealous).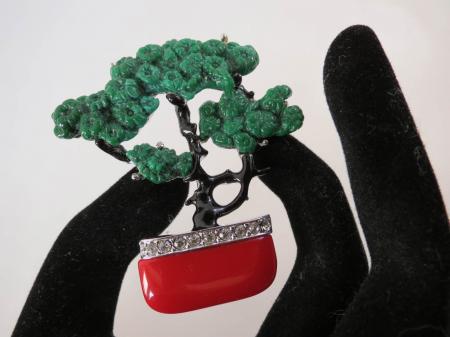 Faux Jade, Coral and Crystal Bonsai Brooch, Photo by Ivan Bilic

Art Deco 89 Jewelry After Well-Known Designers

Some of the famous designers reproduced by the company were big names from the 1920s and 1930s including: 
Raymond Templier
Rene Lalique
Georges Fouquet
Gustave Miklos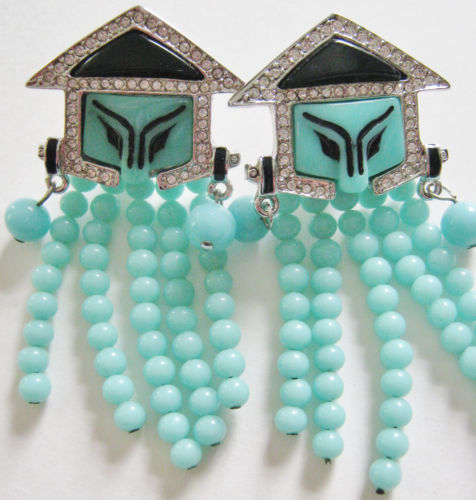 A George Fouquet Design, China Men with Beaded Fringe Earrings. Photo by Kathy Flood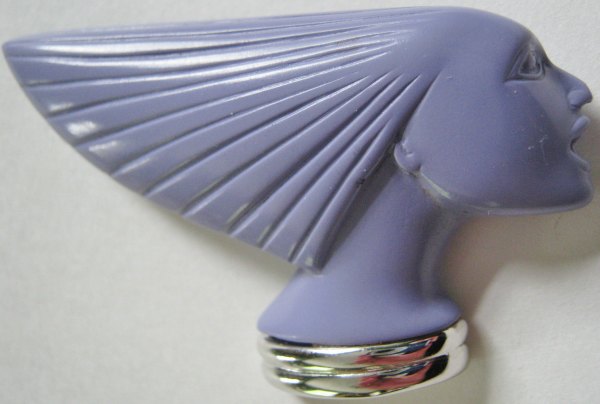 Lalique Design Brooch, Photo by Kathy Flood
The company produced a lot of designs and were known for their high end quality pieces with prices to match. 

Sadly, and I haven't been able to find out why, the company only lasted a little over a year, which is why they are marked Art Deco 89 for the year they were made.  
This is what the marks look like on the back: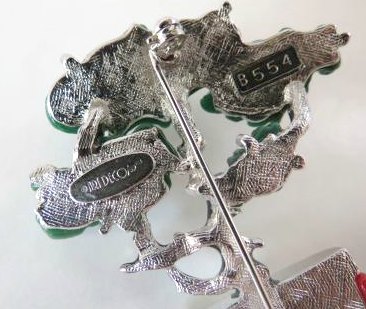 Art Deco 89 Makers Mark, Photo Ivan Bilic
So, understandably, these days Art Deco 89 jewelry is fairly rare and quite expensive.  But I think it would make a good investment, as it will only get rarer and more collectable.  Here are the current listings on Etsy.  
Recommended Read: 
For more information, check out Warman's Jewelry by Kathy Flood. We are indebted to Kathy for the use of her photos on this page and her invaluable research into Art Deco jewelry.  
Click here to look inside
Read more about Art Deco Jewellery on Decolish. 


Etsy has a surprisingly good range of Art Deco furniture, interior decor, art and prints, 1920s and 1930s fashion, accessories, jewellery and Bakelite.  Click the banner to explore.  
---
---
Join our Facebook Page so you never miss a thing!


Like this Page