1920s Wedding Dress
---
Some links from this site lead to third parties who pay us a commission if you buy something.  This allows us to keep providing the information on this site free of charge! 
---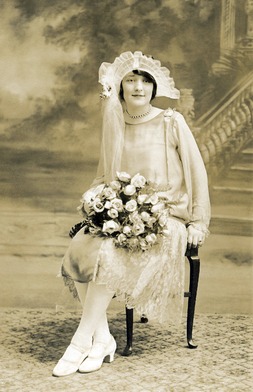 Your wedding dress will be with you forever, if only in your photos.  So you want to get it right.  The 1920s are a great place to look for inspiration!  Freedom for women, luxury, glamour and fun were the order of the day.  It was a time of great change and creativity in fashion and the clothes of that era are guaranteed to make you feel fabulous.  

Whether you go for an original vintage piece or a reproduction, there is a lot of choice out there.  Etsy is a great place to start.  There are original vintage wedding dresses for as little as $150 to be found.  Its even worth buying one and having it altered or copied at that price!  There are plenty of people making gorgeous new dresses in 1920s styles and you could get some fabulous bridesmaids dresses to match. And why not wear a lacy Art Deco cloche to finish off the look.  

Which Art Deco Wedding Dress Style to Choose?
Have a look at my Art Deco fashion pages to get some ideas.  Paris fashions in the early 1920s were really exotic, flowing and colourful.  Turbans with long silk coats, furs, gold thread and bright colours adorned the most beautiful garments.
Coco Chanel brought in the more boyish look with straight lines, flat chests and shorter hemlines.  The flapper look is oh so feminine with zagged hemlines, and beads galore.  Wear a 1920s wedding dress with a bobbed haircut and a beaded headband to hold a long flowing veil in place.  You couldn't do better if you have a tall willowy figure to carry it off.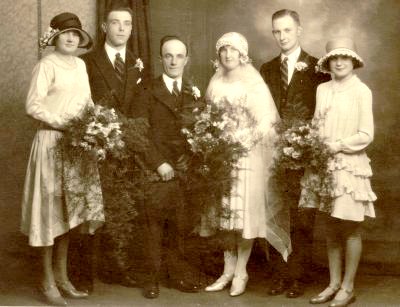 Or you could go all out Hollywood glamour and take your inspiration from the 1920s and 30s movies. White, cream, peach or pink silk or satin, big bows, and a huge circular train would make a big statement.  This is a great style for those with gorgeous curves to show off.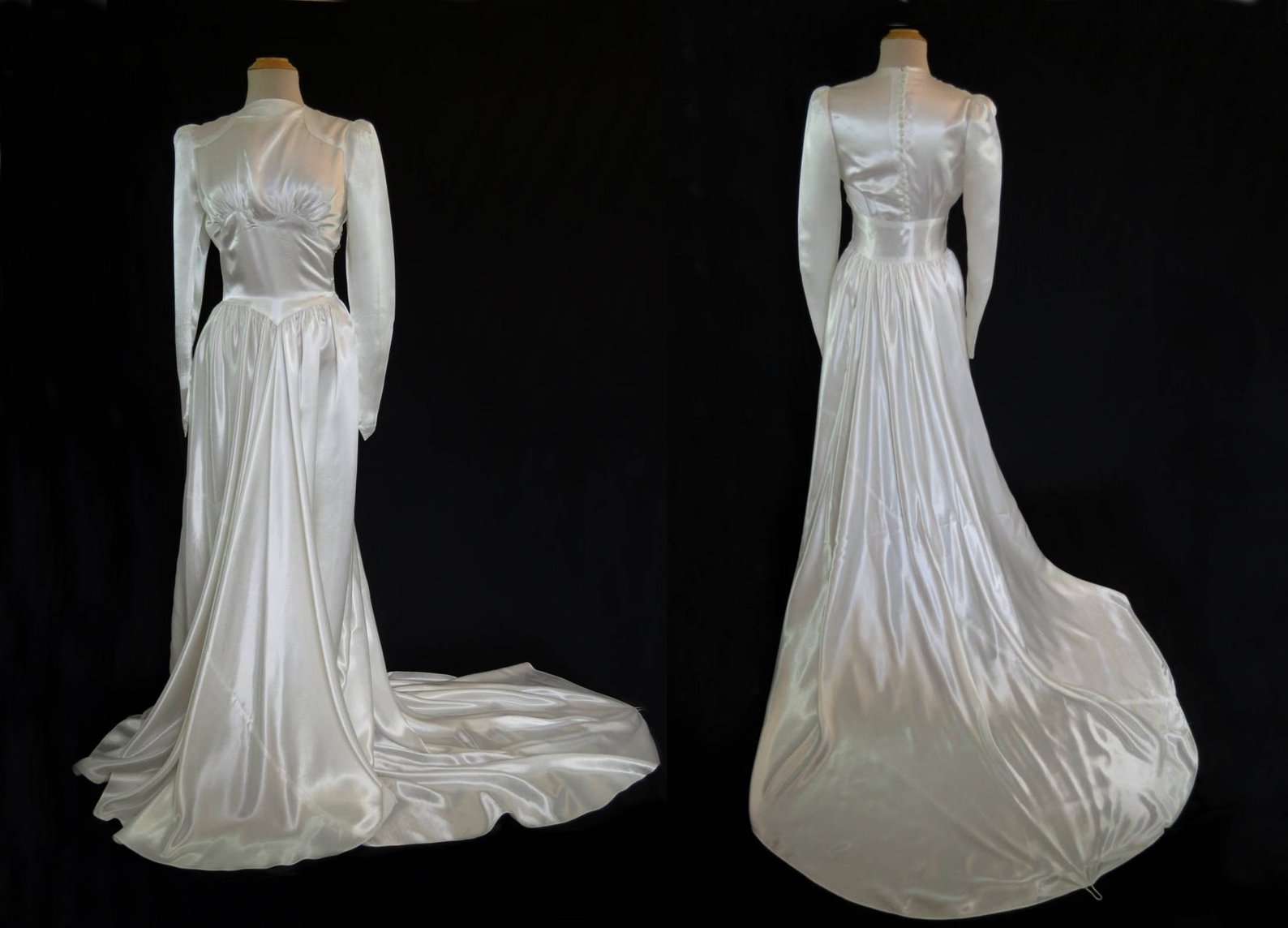 Click here to find 1920s wedding dresses at Etsy
Do you have the nerve to carry off the Hollywood vamp? A really dramatic look would be long, white and tight fitting 1920s wedding dress with flared sleeves, worn with dark kohl eye makeup and blood red lipstick.
Read more about 1920s Makeup here

Don't forget your going away outfits too. There's a wonderful range of Art Deco cocktail dresses, flapper dresses and vintage garments for all occasions.

Or go for the smart tweedy look...

And, last but not least, don't forget the lingerie!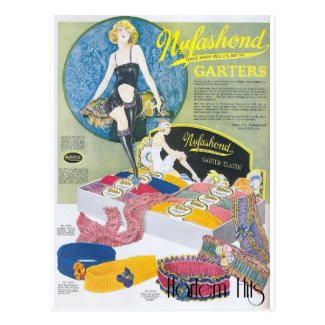 1920s6 post cards
by
harlemflits
View other
Retro Postcards

Etsy has a surprisingly good range of Art Deco furniture, interior decor, art and prints, 1920s and 1930s fashion, accessories, jewellery and Bakelite.  Click the banner to explore.  
---
---
Join our Facebook Page so you never miss a thing!

Return from 1920s Wedding Dresses to Art Deco Wedding

Like this Page