Fashion of the Roaring Twenties
---
---
How to Dress Up in  Roaring Twenties Fashion!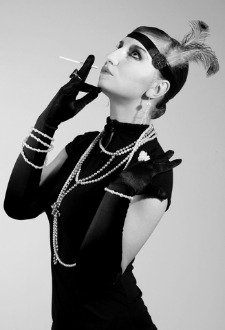 Want to look the bee's knees in a ritzy flapper number?

Roaring twenties costumes are really not so hard to put together. Do you have a fancy dress party to go to?  Are friends having an Art Deco themed wedding? Need some advice.  You'll find some great tips here to help you achieve that genuine 1920s flapper look.
Flapper dresses were tube shaped shift dresses with a dropped waist line - around the hips.  They often had jagged hems, and drifted around the knees or even shorter.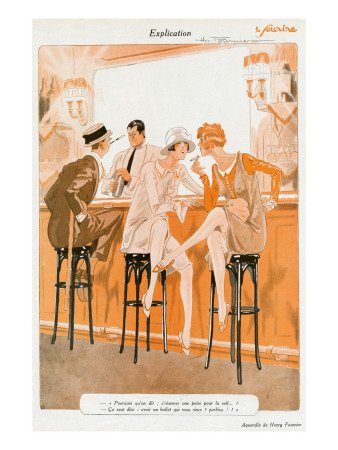 Flappers Gossiping at a Bar - Buy Now
Stockings would be worn rolled around the knees so when dancing a tantalising glimpse of a girls "gams" or legs could be seen.
Women were becoming so much more daring in the 20s, although flappers did have a fairly bad reputation, which they lived up to by staying out late, drinking lots of cocktails, smoking, and applying makeup in public.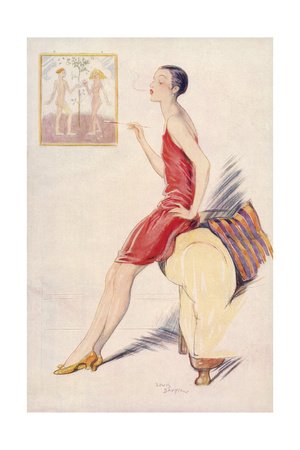 Flapper Smoking 1927 by Lewis Baumer - Buy Now
So start with a flapper dress  - have a look at the ones from Unique Vintage - the ad is to the left on this page or have a look at the listings for costumes at the end of this page.  Genuine 1920s examples are in short supply but you might find some on the listings on this page.  The ones in good condition will be very expensive.  But there are lots of people still making them, as the style has never totally gone out of fashion.  I had a a similar styled dress in the 1980s I remember, which would have been a great roaring twenties costume.  


This book, based on the Sears Catalogues of the time, will give you some great ideas.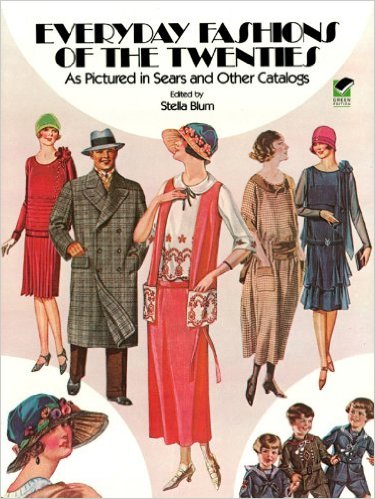 Buy Now

Accessorise your Roaring Twenties Outfit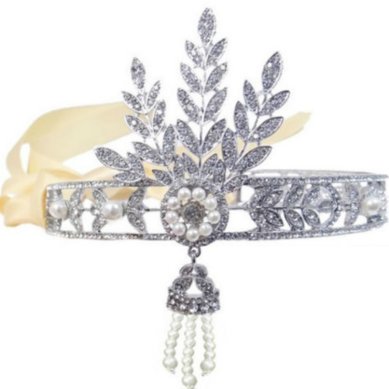 Click Here to Order this Headpiece
You need lots of accessories!  Long dangling flapper beads, a compact, lipstick and a headband or cloche hat.
You can easily make a headband by sewing a few beads or buttons on a plain hairband and sticking a feather into the rim, or adding a few tassels.
We are now stocking a fabulous range of headpieces and 1920s flapper headbands with feathers at the Decolish Store.  
Get the Makeup Right!

Makeup was becoming very popular in the 1920s.  With the popularity of the silent movies everyone wanted to look like the latest stars like Clara Bow or Bela Lugosi with their dark rimmed eyes and deep red lipstick.  Find out more about 1920s Makeup here.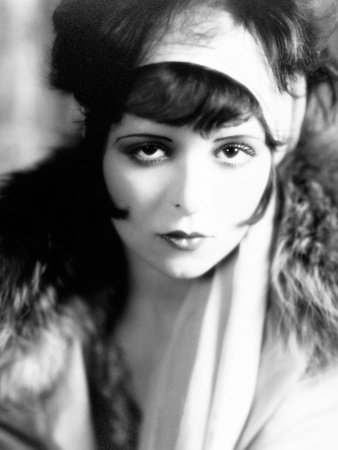 Clara Bow 1927 - Buy Print Now

1920s Shoes

Shoes are the finishing touch.  Mary Jane style shoes were worn throughout the 20s, they had a small heel and a strap over the foot, so that they would be comfortable to dance the night away without falling off!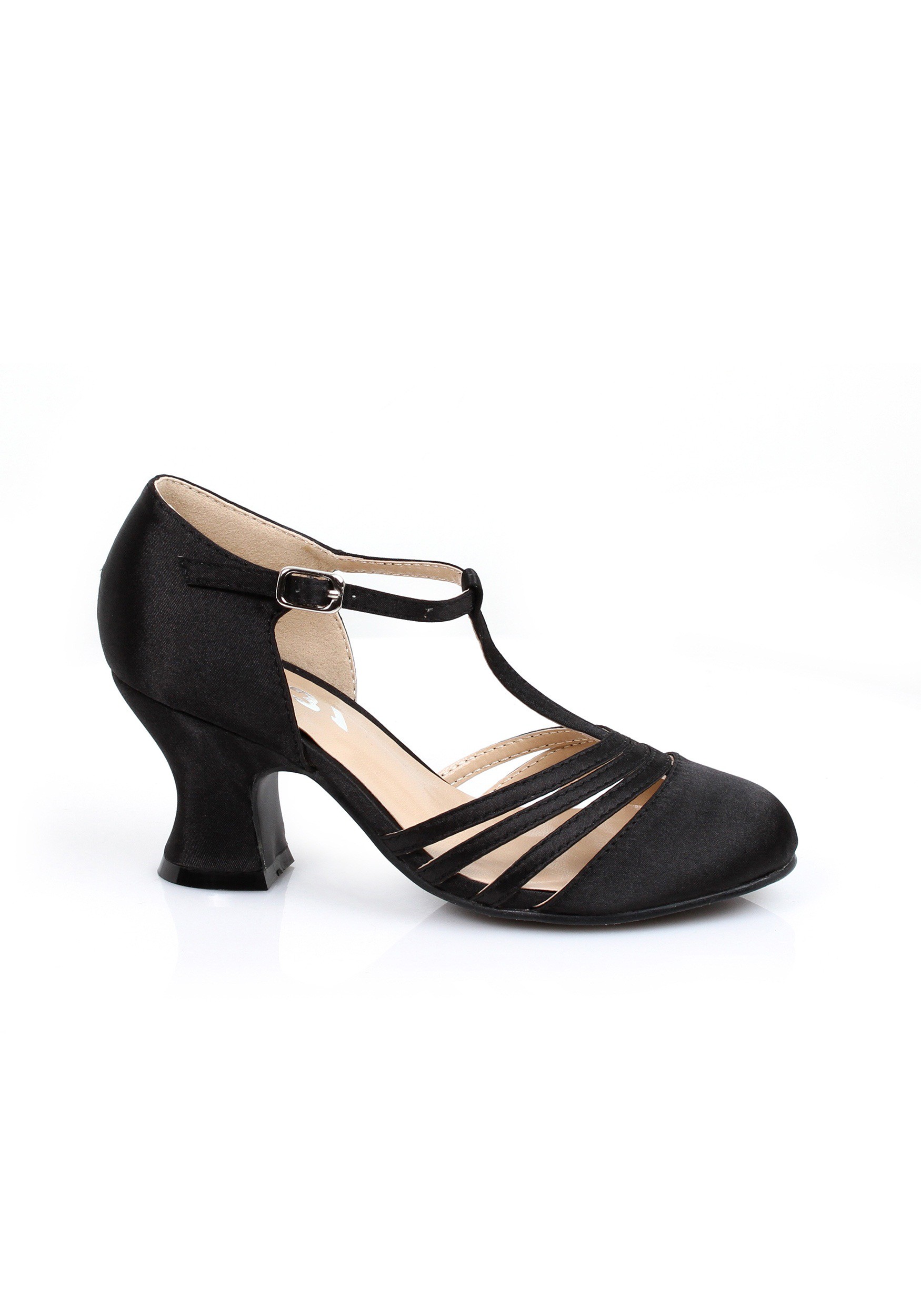 Girl's Flapper Shoes

Shop for Women's Roaring Twenties Fashion

Decolish Home
>
Art Deco Fashion
> Fashion Roaring Twenties
---

Etsy has a surprisingly good range of Art Deco furniture, interior decor, jewellery and Bakelite.  Click the banner to explore.  
---
Join our Facebook Page so you never miss a thing!

---