The Variety and Style of Cloche Hats
---
Some links from this site lead to third parties who pay us a commission if you buy something.  This allows us to keep providing the information on this site free of charge! 
---
Cloche hats weren't just for keeping warm.  They were worn for every occasion including weddings and dancing the night away.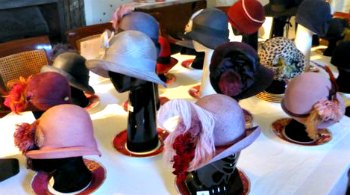 Hats from the Miss Fisher Exhibition Photos of the Exhibition by CV Hood

The quintessential headgear for the flapper of the 1920s, the cloche was a bell shaped hat worn low over the head, almost down to the eyes.  (Cloche means bell in French). This shape was worn as early as 1908 and was already very popular by 1916, but it was during the 1920s that these wonderful hats really took off.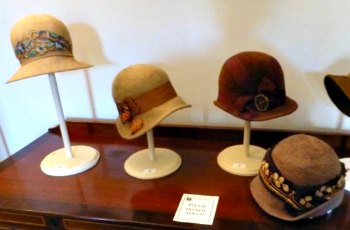 Warm Cloche Hats for Motoring!
Fabulous for keeping warm motoring around the countryside in those wonderful open topped cars, the new fangled headgear was usually made of felt, which molded easily to the shape of the head. 
The rim was minimised, and decoration simple.  Often a scarf was draped around the hat and fastened to one side, tassels and feathers were occasionally applied to one side only, and Art Deco motifs also played a strong role. 
Zig zag pieces were applied which mirrored the zig zag hems of the ever shorter flapper dresses.  They gave the wearer a rather haughty look, as you had to lift your eyes to see out from under the low rim. 
Makeup had to be dramatic with kohl rimmed eyes and blood red lipstick. 
Pale Blue with Applied Art Deco Style Decoration
Felt hats on this page were photographed at the Miss Fisher Exhibition in Sydney, Australia by CV Hood.  It featured costumes from the TV series.  You can read more about the series here.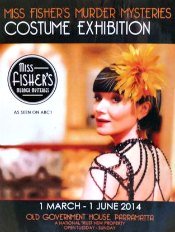 Cloche Hats for Evening Wear and Weddings


For evening wear, much lighter headdresses were made, sometimes a lattice of bead work or sequins which fitted tight over the head and cascaded down around the ears.
Wedding headdresses were in white beads or lace for the bride and bridesmaids.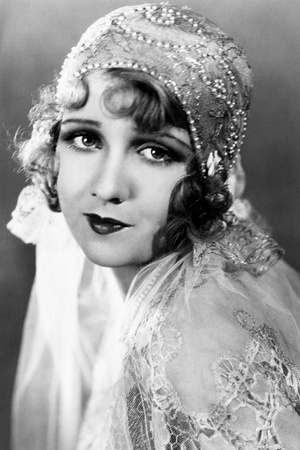 Anita Page in the Late 1920s
More tubular shapes with a squarer top imitated the Egyptian style which was so popular after the discovery of Tuthankhamun's tomb in 1922.

The bobbed hairstyle was ideal for this type of hat, and prevailed throughout the 1920s.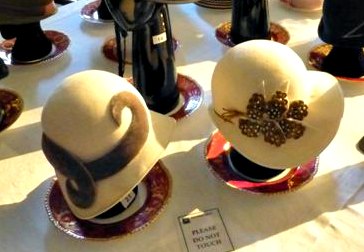 Cloches went out of fashion around 1933, when hair styles grew longer and more feminine and hats were smaller, with wider brims and jauntily perched on top of the head. 

There was a revival of the style in the 1980s and they are still practical and stylish.  You can get originals, which are a great collecting area, or reproductions which might be better if you want to wear them.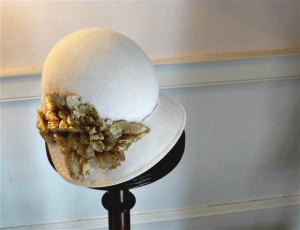 Decolish Home
>
Art Deco Fashion
> Cloche Hats

Etsy has a surprisingly good range of Art Deco furniture, interior decor, art and prints, 1920s and 1930s fashion, accessories, jewellery and Bakelite.  Click the banner to explore.  
---
---
Join our Facebook Page so you never miss a thing!


Like this Page